Visit Campus
Explore your future at TU by visiting our beautiful campus, engaging with stories of current students, and meeting admission counselors. During a visit, you'll tour campus with a University Ambassador, meet with a professor who shares your academic interests, and hear from an admission counselor about the many opportunities awaiting you at TU.
Daily Visits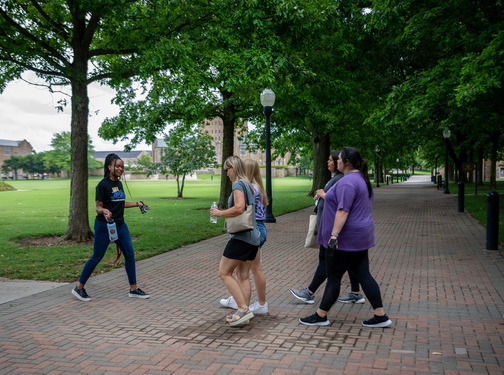 At a daily campus visit, you'll attend an admission presentation with a TU admission counselor, take a walking tour of campus with a University Ambassador, and meet one-on-one with a faculty member. Visits are offered Monday-Friday, (as well as Saturdays from Labor Day through May 1) to all prospective high school and transfer students.
Please note that visiting campus when students are not in class (Saturdays, breaks, holidays, etc.) may result in not seeing TU's normal bustling community. However, if you are on campus during these times, we encourage you to follow up your visit by watching The College Tour to see what campus is like when classes are in session.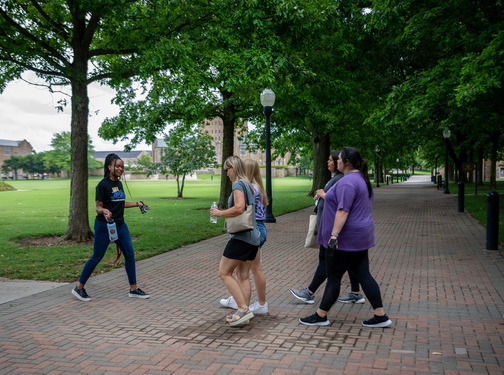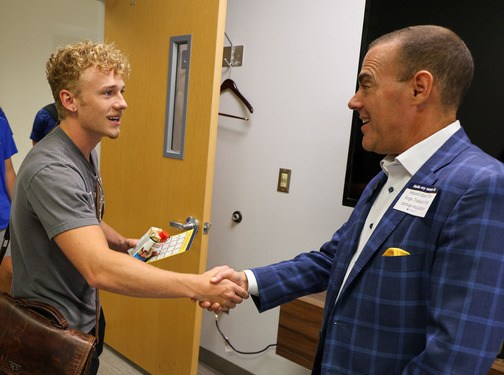 Preview TU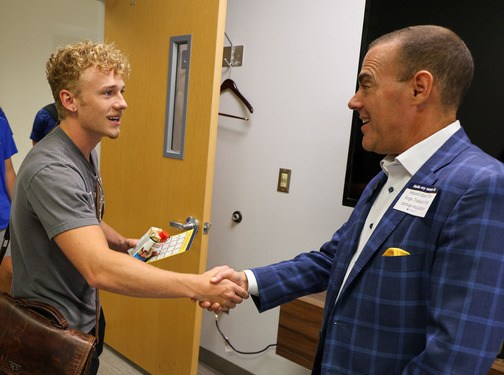 Preview TU is a half-day visit program from 8 a.m.-1 p.m. for high school juniors and their parents. The event provides a broad overview of the opportunities TU offers students and a glimpse into life as a member of the Golden Hurricane family. Visitors will:
Take a campus tour.
Attend an admission presentation.
Learn about financial aid and scholarships.
Visit with faculty in academic overviews.
Participate in a mock First-Year Experience class.
Sit in on an Honors College information session.
Eat lunch in the student union or dining center.
Upcoming dates:
Tulsa Time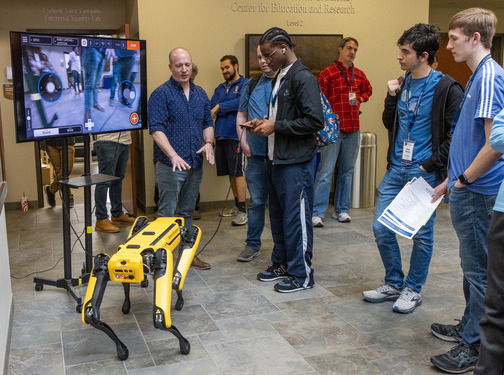 Tulsa Time is a two-day visit program held Sunday at 1 p.m. through Monday at 4 p.m. for high school seniors and their parents. The event provides a broad overview of the opportunities TU offers students and a glimpse into life as a member of the Golden Hurricane family. Visitors will:
Participate in Sunday evening activities with University Ambassadors and student organizations
Attend a class with TU students
Take a campus tour
Explore residence hall and dining facilities
Visit with faculty during the academic fair
Learn more about unique TU programs including study abroad, the Honors College, research opportunities, Greek life and more.
Meet Goldie, TU's canine ambassador.
Eat lunch and hear from a TU student panel.
Upcoming dates: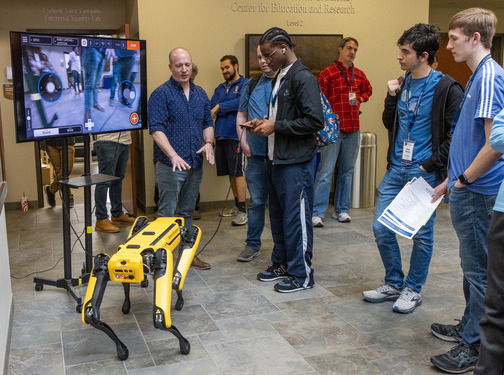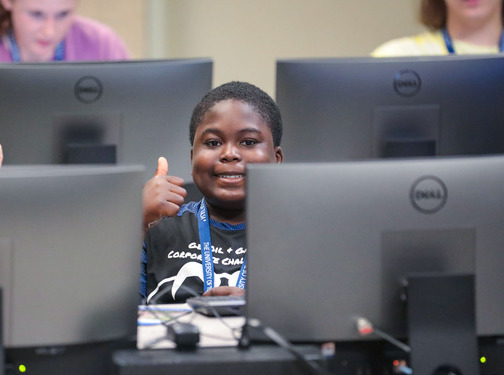 Webinars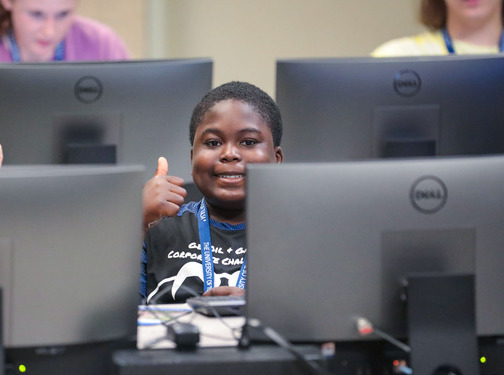 The University of Tulsa offers webinars on specific topics for students and parents. The webinars are an hour long with ample time for a Q&A segment to get all your questions answered.
Group Visits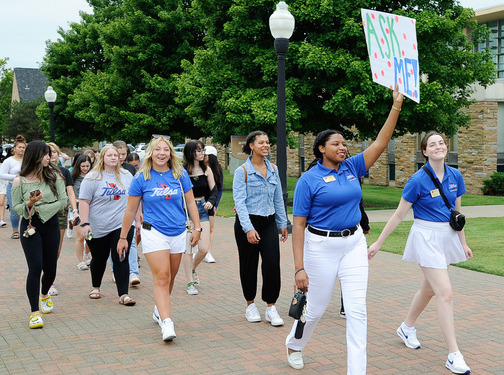 Not available May through August. 
For chaperoned groups (10 or more students) visiting campus, we offer tours and information sessions on Wednesdays at 10:30 a.m. Central Time. We are able to accommodate groups of up to 40 high school students for our official group visits. If your group does not fit this description, we welcome you to visit campus in a different capacity; please see "Other Groups" below for additional information.
Maximum group size is 40 students.
Visits last approximately 90 minutes and include an admission presentation and a campus tour.
Group tours must be requested at least three weeks before the proposed date.
Students in attendance must complete a short online registration form upon arrival.
Groups affiliated with a specific high school may request additional programming through the high school's assigned admission counselor.
Other Groups
If your group is larger than 40 students, not made up of high school students, or if the date you plan to come is not available, please email visit@utulsa.edu.